Our car transfers from the Airport to the Hotel (and back) are a guaranteed services with stable, attractive rates available. Our English-speaking drivers are always gentlemanly and will wait for you on the spot with a panel with your name on it. In our offer you will find transfers as well for 1 as even for 10 people! Luxury cars only.
Booking your hotel always think about your transfer!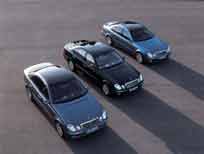 The service rates
Warsaw
Transfer for 1-3 pax per private car airport - hotel or hotel - airport
EUR 29.00 per transfer from Warsaw airport / railway station to hotel in Warsaw
EUR 24.00 per transfer from hotel in Warsaw to Warsaw airport / railway station.
Transfer airport / railway station – hotel or vice versa for 4 pax EUR 54.00
Transfer airport / railway station – hotel or vice versa for max. 6 pax EUR 54.00
Transfer airport / railway station – hotel or vice versa for max. 8 pax EUR 89.00
Krakow
from / to Balice airport in Krakow
Transfer for 1-3 pax per private car
EUR 25.00 per transfer airport - hotel or hotel - airport
EUR 24.00 per transfer railway station – hotel or hotel - railway station
Transfer airport / railway station – hotel or vice versa for 4 pax EUR 37.00
Transfer airport / railway station – hotel or vice versa for max. 6 pax EUR 54.00
Transfer airport / railway station – hotel or vice versa for max . 8 pax EUR 72.00
And many more
Contact us directly:
-
contact@travelpoland.com
Javascript is disabled on your browser. Please enable JavaScript or upgrade to a Javascript-capable browser. Some elements of website may not work properly.