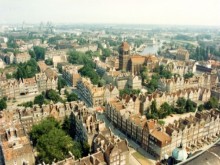 Our living standard is determined by the quality of the surrounding natural environment. In Gdańsk the issue of environment protection is given an exceptionally high priority, as is evidenced by its numerous environmental investments. The nature was very generous here. Sprawling on the southern Baltic coast, Gdańsk gains a lot thanks to its background of the picturesque Tri-City Landscape Park and the hills and lakes of the Kashubian Switzerland district.
The offer addressed at those who seek leisure at the sea comprises twenty three kilometres of clean beaches, three organised bathing grounds, and a 130-metre long pier. These are appended with such other outdoor attractions as the Gdańsk cycling tracks, zoological gardens, the famous Oliwa Park with its ancient trees, the "Gdańsk Fortress" Culture Park of City Fortifications with unique authentic military architecture, numerous parks and city squares, or the nature reserves of the Sobieszewo Island. The list is far from complete. The heart of the Old City features a yacht marina. Amateurs of water sports can indulge in their pastime out in the Bay of Gdańsk or along the Motława Arm, an exquisite watercourse for canoeing or kayak escapades.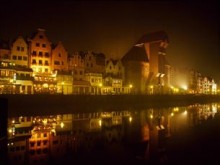 Always hospitable, Gdańsk invites visitors to its charming lanes and historic interiors, bathing grounds on the sea and sailing courses, comfortable hotels, elegant restaurants, and cosy cafes. The city has several theatres, a philharmonic hall, opera house, outdoor summer musical stage, three multi-cinema complexes and several smaller cinemas, frequented youth clubs, pubs, and discos. Its numerous museums, concerts, fairs, exhibitions, and street theatrical events complete the broad spectrum of the city's cultural offer. Everyone will find something of his/her liking, irrespective of the interests or mood.